EAST GALWAY CHAMPIONSHIP MEDAL
This gold medal was received by Jack Abberton, Abbey, who was a team member on the 1916-17 Abbey-Duniry Hurling team.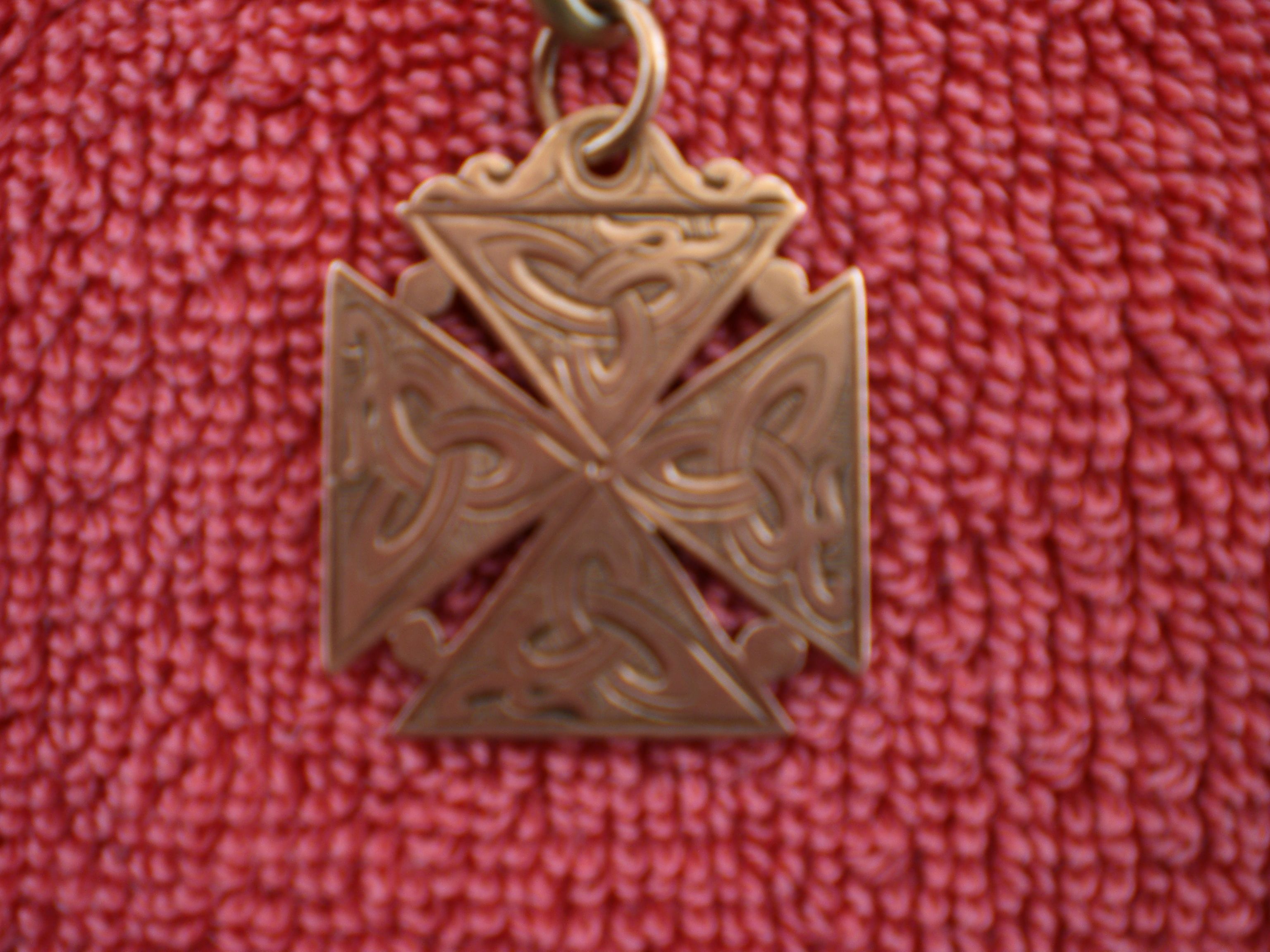 The inscription on this medal states: E Galway Cships – 1916-17 – Abbey Jun – H C – J Abberton
Another Link with this time
Michael Wright recently recalled the following story:  In 1994 two daughters of Michael and Paddy Hutchinson – members of the 1906 Duniry winning team – Maureen and Joan with Joan's daughter, Joanie, from Boston, USA visited Abbey to meet with their cousin Mary Wright.  During the visit the group was very kindly invited by Algie and Eva Abberton for tea and the American's conversation soon turned to their father's hurling.  Algie then showed them his uncle Jack's 1916-17 championship medal and they immediately exclaimed – "We have an identical medal at home in Boston!  We all assumed this medal was from the Duniry 1906 winning team that both our fathers played in".  It is now treasured among his other Americal hurling awards by Paddy Hutchinson's grand daughter Joanie in her home in Boston.
Tynagh Hurling Tournament
Jack Abberton always recounted details of a hurling tournament in Tynagh probably in 1911,  won by Duniry Hurling Club.  At that time hurling matches were played with teams of 17 a-side and 4 poles at either end of the pitch.  Scoring within the inner poles gave you a goal and scoring within the outer poles merited a point.  Jack told the story that each member of the winning team was awarded a silver medal known as the 'Smyth Memorial Medal' and he held such a medal awarded to T Abberton President.  These silver medals were donated by the Smyth Family from Reaghan in memory of members of their family who were great hurlers in their day.
THE SMYTH MEMORIAL MEDAL
The inscription states: Smyth Memorial – Doniry – H C – T Abberton – President
(Medals courtesy Algie Abberton, Abbey 2017)